New dates confirmed for virtual Blue Light Summit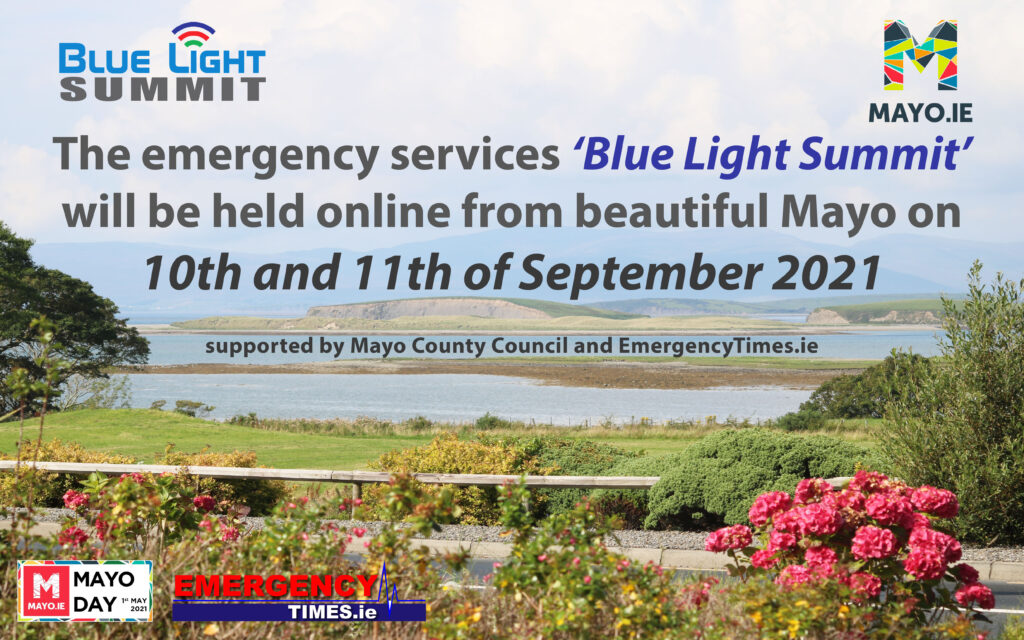 Organisers of the emergency services 'Blue Light Summit' have confirmed dates for the rescheduled training seminar to take place later this year.
The event will be held online as part of a two-day virtual event from County Mayo on Friday and Saturday 10th and 11th of September 2021.
Further details and plans will be held over the coming weeks.